HEIC is a new file format designed to store highly compressed photos and videos. HEIC and HEIF formats were developed by MPEG group and are currently adopted by multiple vendors including Apple and Microsoft.
iOS Support for HEIC files
Apple added support for HEIC to iOS starting with iOS 11. It is especially useful given that new models of iPhones are capable of recording video in 4K format. HEIC uses High-Efficiency Video Codec (HEVC) which offers better bit rates with high-quality and can save storage for devices users.
You can turn on or off iOS feature which saves Photo and Video files to HEIC. Tap on Settings->Camera->Formats. There choose "Most compatible" for JPG images and "High efficiency" for HEIC images. Functionality to open HEIC format is quite limited on other operating systems so even though choosing HEIC can save you some storage it may not be worth complexities in conversion at this moment.
Mac OS Support for HEIC files
You can open HEIC files on Mac OS starting with Mac OS High Sierra.
Windows Support for HEIC files
Windows can open HEIC file formats starting with Microsoft Windows 10 (version 1803 preview, build 17123). It supports HEIC and HEIF files formats via Windows Photos app.
Android Support for HEIC and HEIF files
Android can open HEIC and HEIF file starting from Android P.
How to convert from HEIC format
To convert files from HEIC to other file formats you can use either iMazing app for Mac OS or iOS.
HEIC and High Efficiency Video Codec
High Efficiency Video Coding (HEVC), also known as H.265 is a new video compression standard. It was developed by MPEG (Moving Picture Experts Group) as a successor of H.264 video compression standard. Among features of H.265 are support for 8K video and substantially improved video quality at the similar bit rate. It also support twice better compression
Get more information about how to open HEIC file.
If you are not able to open file with certain file extension make sure to check if extension for the file is correct. It is possible that information in the file doesn't match file extension.
&nbsp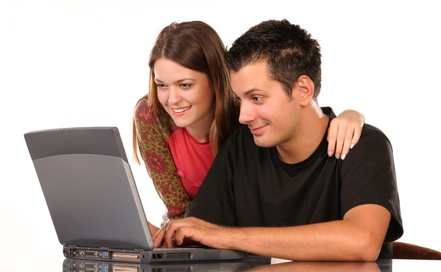 More Articles about opening HEIC files:

Open HEIC File - Information about File Extension HEIC

What are file extensions? - Read more about file extensions

Dangerous Extensions - Protect you computer from viruses - dangerous file extensions

How to Open File Extension - Learn how to open file extensions that you don't know
HEIC File Details

High Efficiency Image File Format
MIME Type

image/heif, image/heic, image/heif-sequence, image/heic-sequence

Opens with

iOS Photo App


Microsoft Windows 10


Android P
See also

Open MP4 file
and layout php bug fix should be here

Open PART file